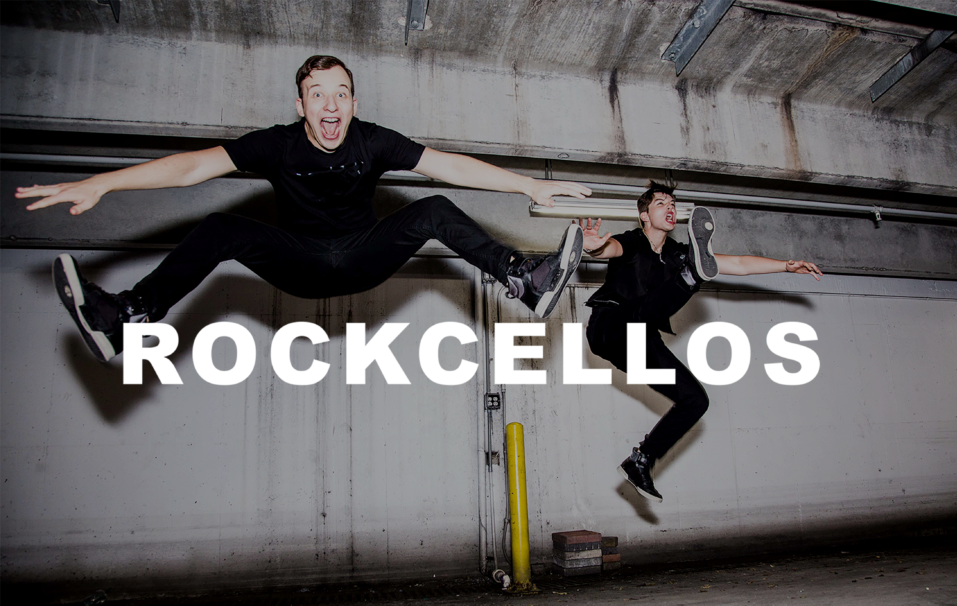 Emil & Dariel represent a new era in music that join together the past with the future. The orchestral rock duo genre bends the classical cello, taking it to new heights; plugging in and ripping out solos with a ferocity that awakens the senses.
The teenage rock cello sensation gained worldwide exposure on the NBC-TV Nationally syndicated program America's Got Talent in 2014. The brothers' live performance of the Hendrix classic tune- "Purple Haze" created an instant viral video and garnered over 10 million views on YouTube. The boys finished as finalists and became a part of AGT live shows in Planet Hollywood, Las Vegas.
How it all began…
From a young age, brothers Emil and Dariel have been making a name for themselves around the world as bold, creative young artists, forever changing how people view this classical instrument.
In 2013, Emil and Dariel were featured by the internationally renowned Sony Masterworks recording artists, 2Cellos, praising their performance on America's Got Talent, nicknaming the brothers 2Cellos Junior. Shortly after, Emil and Dariel were invited to appear as guest performers during 2Cellos' U.S. tour in Orlando and Tampa.
​
In 2016, Emil and Dariel shared the stage with their childhood idols, Apocalyptica, during their sold-out Shadowmaker tour. Apocalyptica, the world famous Finnish cello rock band, having numerous #1 rock radio hits, selling over 6 million records worldwide, forever revolutionized the cello and people's perception of what the instrument is capable of.
Emil and Dariel have shared the stage with some of music's biggest names such as FLO RIDA, Ricky Martin, Mike Reno of Loverboy, Kelli Pickler, Robin Thicke, Rick Derringer, Apocalyptica, will.i.am, and 2CELLOS.
Musical gratitude
Emil and Dariel work daily on their music, exploring new cello techniques, and trying to stretch the instrument to unknown depths. The brothers come from several generations of classical musicians. Their extensive classical training comes from their grandfather, Leonid Rubanchik, principal cellist, cello professor, and a student of Piatigorsky. They began playing the cello when they were 4-years old. Their long hours of practice were under the strict guidance of their grandfather who instilled in them hard work, dedication, and passion in pursuit of their career. The brothers are extremely grateful to their grandfather for inspiring them to play the cello and for his selfless dedication in teaching them. Emil and Dariel credit their success to years of intense practice, patience, perseverance, and disciplined commitment, which has made them worthy of the great recognition they've received at such a young age.
« They're not your grandfather's cello players — but they have their grandfather to thank for propelling them to stardom. »
– New York Times
GO TO MUSIC